Centre News
End of 2017 Year News and Great Thanks
Details
CTCT are now having our annual Summer Break - resuming February 2018 after a wonderful year of activities together.
Our final teaching with Sonam and end of year picnic lunch together on November 25 was a wonderful and enriching ending to the year.
We wish to extend our greatest thanks and warmest wishes to everyone inolved in presenting and or participating in our 2017 Program
So much sincere volunteer energy abounded in many ways through out this year and the happiness and harmony that was evident as a result was a great joy for us all.
CTCT is entirely dependant upon your generosity and good will - THANK YOU SO MUCH to everyone that contributed in any small, middling or large way ! Even positive thoughts , wishes and dedications from afar were truely appreciated - and they do benefit !
There is such a range of ways you can make a difference - expressing your wish for the Centre to flourish and be of benefit long into the future.
your participation and interest in our program presentations and supporting our Visiting Teacher Sponsorship - keeping our program planning viable.


your offer to assist our helping hands team of volunteers

your financial donations assitance - helping support the Centres costs to remain open

your friendly engagment with others at events

your dedication in your own development of practice - extending to the wonderful resources available within FPMT Education

your interest in all that our international organization FPMT offers to ornament and make most rich your interest in the Dharma , developing the good heart - in the form of utilizing the online study and education resources , live stream teaching events with Lama Zopa Rinpoche, offerings to special projects and enjoying the family feeling and rejoicing in the many accomplishments of our sister Centres' around the world - so many truely amazing things are always happening - cause for us to open our hearts and minds and be inspired anew !

Our Program was necessarily scaled down this year as a result of not having full time venue acess or the resources to run weekly classes however it seems in fact that 2017 was a very big and important year for us hosting some amazing events and visitors from all around Australia !!
Its been a truely memorable year in many ways:
Sonam Thakchoe presented a fantastic monthly study group throughout the year
Geshe Sherab joined us in January offering teachings and Public talks and his warmth and humor!
Geshe Zopa assisted us superbly to present a huge 3 day event in June over Saka Dawa - The Guru Bhumtsok Puja for World Peace - co hosted with FPMT in Australia National Office and partnered with Kickstart Art Centre - it was most memorable !!
We jointly hosted a touching celebration together for His Holiness Dalai Lamas birthday with our Tasmanian Tibetan Community in July with always delicious momos, cake and fine company
Our Golden Buddha project took a giant step forward - the 3 metre statue becoming beautifully gold painted , Venerable Lobsang Konchok - master artist - joined us to open the eyes of the statue - 2 very significant developments and the statue made its first public appeareance at the Puja for World Peace- and was adored by all ! Gold guilding also commenced at this special time.
Geshe Zopa joined us again in August to host the FPMT Puja Tunes workshop - co hosted with FPMTA National Office- attended by many interstate participants - a wonderful musical gathering !
CTCT hosted a return visit of master Tanghka artist Andy Weber - presenting a Medicine Buddha Mandala Art Retreat - a deeply reflective and special few days
We have enjoyed a most beneficial and wonderful year !
We especially offer heartfelt thanks to Sonam Thakchoe for his consistant care and excellent guidance throughout the year offering our monthly study group and also a huge thankyou to our dear friends Yangchen,Karma and Tenzin whom hosted the group in their home in Blackmans Bay this year.
CTCT has many new friends this last year or so joining us from other FPMT Centre communities and enjoying their relocation to Tasmania - what a wonderful quiet support this is !!!
This year is the 50th Annual November Kopan Course and concludes on

December 14

with the offering of the FPMT Annual Long Life Puja - MANY THANKS to those that have made online donations to the annual Centre offerings for this most important and auspicious event - we hope that Alison and family whom are attending the Kopan course will be able to be in the offering procession representing CTCT.
Whats in store for 2018 - Dates and Venues TBC
Vison Boarding community gathering ( January - invitation, information and dates to be circulated )

Sonam Thakchoe resumes monthly Meditation and Study Group following the new text - Nagajunas Precious Garland - by Jeffery Hopkins
Geshe Thubten Sherab returns February - during Tibetan New Year LOSAR - 3 day Retreat - Awakening the Wise Heart

Geshe Tenzin Zopa returns August (tbc) - 4 day Residential Retreat - Perfection of Wisdom Heart Sutra
Geshe Tenzin Zopa will once again lead 2018 Annual Guru Bhumtsok Puja for World Peace mid November [an FPMTA National Office Event] 4 day event
CTCT will host FPMT in Australia National Meeting in early November - Annual gathering of Regional Centre Directors, SPCs' and Project Managers for a 3 day schedule.

2 VERY special events
6 week Retreat with Lama Thubten Zopa Rinpoche at The Great Stupa for Universal Compassion Bendigo Victoria

March 30 - May 12

Hosting return visit of Lama Thubten Zopa Rinpoche to CTCT late May 2018 - Initiation and Teaching program- topics and dates TBC ,Rinpoche last visited CTCT in 2006.
Further project establishment for Golden Buddha statue completion - more information coming soon how you can be involved and assit us with this important project

Art Workshop - Tsa Tsa painting workshops ( TBC)
Keeping in touch with news and views and interesting things over the holiday break via Enews , Face book posts and you can see Daily News From FPMT links on our website
www.chagtong.org
We hope everyone enjoys a wonderful summer holiday season and transition into another New Year ahead - full of so much promise - take care , especially of each other
Big love from CTCT Team
"The Centre exists soley to serve the needs of sentient beings" - with your support we can make that a reality - thank you in advance for your kind interest
December 12

celebrates Lama Tsong Khapa Day - look out for ways you can mark this special day in our next Enews scheduled for

tomorrow

morning
SPC 2018 Position Open
Details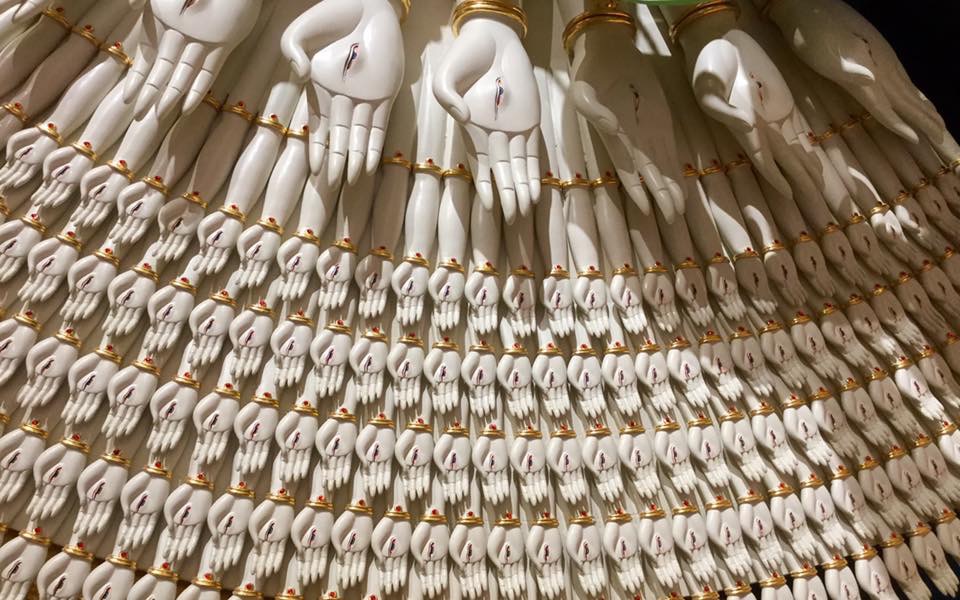 Expressions of interest are invited for the position of Spiritual Program Co-ordinator at Chag Tong Chen Tong FPMT Tibetan Buddhist Meditation Centre in Hobart on the island state of Tasmania, Australia, renown for wilderness and pristine environments, fresh air, quality produce and friendly communities – a relaxed lifestyle with four beautiful seasons per year in the Southern Ocean.
The Centre hosts a regular program of varied activities with a minimum of 2-4 visiting teacher programs annually. The Centre also participates consistently in National Tours of visiting teachers organized within the region.
CTCT is seeking a dedicated Dharma student wishing to join the local FPMT family here and play an integral role in the ongoing development and care of an active and harmonious community of practitioners.
An SPCs' essential role
to develop, market and organize presentation of the Spiritual Program in close consultation with the Centre Director, resident and visiting teachers (when applicable), FPMT International Office and Coordinator/s of touring teacher's events
This role includes the integration of FPMT- developed programs, and implementation of practices and directives from FPMT International Office.
Information and how to apply Check all details HERE
Geshe Sherab returns during Losar 2018
Details
SAVE THE DATES FEBRUARY 17 - 19 COMPASSION RETREAT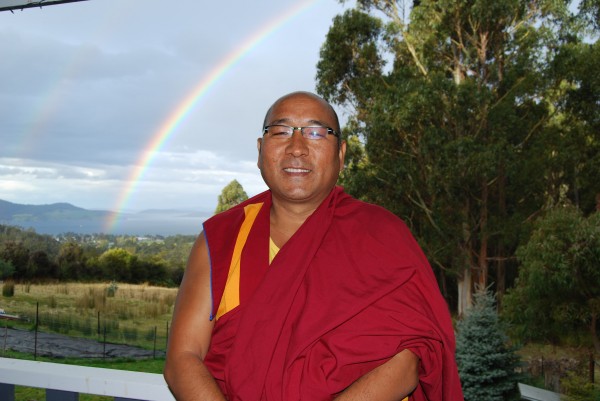 Geshe Thubten Sherab will join us once again in 2018 - we are so delighted to be welcoming Geshelas return to Tasmania once again
This next visit falls on Tibetan New Year - Losar - a most auspicious time for a positive time of new beginnings
More details for Losar celebrations with our Tibetan Community to follow soon
Geshela will lead a non residential 3 day COMPASSION Retreat
Awakening the Wise Heart
Methods of tonglen, developing bodhichitta ,Chenrezig Practice
Discourse, discussion groups , experiential meditations , reflection and relaxation sessions, gentle yoga sessions
Wholesome vegetarian lunches and refreshments with Daily sessions of silence
Venue and facility costs TBC
Expressions of interest - Bookings can be made to This email address is being protected from spambots. You need JavaScript enabled to view it.
A MOST WONDERFUL EXPERIENCE OPPORTUNITY TO BEGIN THE NEW YEAR
Summer Break
Details
We are taking a Summer Break Deceember until Mid January
Relax Rejuvenate Retreat