September 9 23 October 7 21 November 4 18
Guided Mindfulness Meditations -Commentary :Guide to Bodhisattvas Way Of Life
On  going alternate Friday evenings with DR SONAM THAKCHOE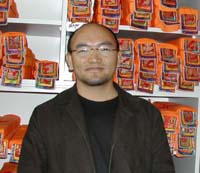 Venue: Friends Meeting House Boavista Rd Nth Hobart  6pm - 9pm
Facility fee $10 Suitable for all levels of interest
September 3 10 17 24 Saturday afternoon study group
Venue: CWL Hall 108 Bathurst St (off Mathers Lane) Hobart  2pm -4pm
Weekly facility fee $10 Course materials and resources availabe for all particpants
Suitable for all levels of interest especially newcomers to the study of Buddhism and meditation..a wonderfull foundational course of study and practice
MIND and Its POTENTIAL Discovering Buddhism Module 1
Discovering Buddhism
Awakening all limitless potential of your mind, achieving all peace and happiness
(Utilizing Home study materials in a group environment - weekend completion retreat following in November with visiting teacher Ven Tenzin Choyni Nov 19 )
--------------------------------------------------------------------------------------------
SPECIAL EVENTS WITH VISITING TEACHERS
PAM CAYTON and Venerable ROBINA COURTIN
Both are Speakers at this years 6th Annual MIND and its POTENTIAL Conference in Sydneyhttp://www.mindanditspotential.com.au
---------------------------------------------------------------------------------------------------------------
CREATING COMPASSIONATE CULTURES with PAM CAYTON
Presenting tools and resources  for anyone, anywhere working with children, youth and families http://www.creatingcompassionatecultures.com/
REGRETFULLY THIS TOUR TO HOBART IS CANCELLED
DUE TO INSUFFICENT INTEREST
-----------------------------------------------------------------------------------------
VEN ROBINA COURTIN October 15-18
Venerable Robina Courtin has been a nun for over 20 years in the Tibetan Buddhist tradition. Ven. Robina spent 10 years editing for Wisdom Publications followed by over 5 years as the main editor of Mandala, http://www.mandalamagazine.org/ the international Buddhist newsmagazine of the FPMT. Ven. Robina travels the world teaching Buddhism to students of all ages and levels. Born in Australia, an award-winning film,Chasing Buddha, documents her life and includes her work at Kentucky State Prison in the US. She is one of the subjects of an ABC Television Australian Story, ABC's Compass: Key to Freedom, Vicki Mackenzie's Why Buddhism? and a film by Christine Lundberg, On the Road Home...to meet Ven Robina is undoubtedly a life changing experience ...
"she'd barely draw breath for two hours in talks of great humour, wit and insight. Sex, death, drugs - everything from faith to flatulence"

"a whirling dervish, pocket rocket of enthusiasm and wisdom"
Join us for this extraordinary opportunity  http://www.robinacourtin.com
3 very special events - 2 day Retreat , Public Talk and an informal evening discussion
BOOKINGS ESSENTIAL Please register by Ph 03 62679203 or This e-mail address is being protected from spambots. You need JavaScript enabled to view it

1. BECOMING YOUR OWN THERAPIST - everything comes from the mind -
Non residential 2 day URBAN RETREAT  OCTOBER  15 - 16
A thrilling exploration of the extraordinarily vast capacity of the  mind...your mind.
Be inspired to achieve your potential in all areas of life!
Saturday Oct 15
Morning session 10am - 1 pm
1pm-4pm Lunch and afternoon  break -
Afternoon  session 4pm - 8pm
Sunday Oct 16th  Morning session 10am- 1pm
1pm - 2 pm lunch Afternoon session 2pm - 5pm
Venue : CWL Hall 108 Bathurst St (off MathersLane) Hobart
Contribution : $150
Morning and afternoon tea refreshments included.
BYO lunch ,or nearby cafe options or take a break at home
2. AN EVENING with Ven Robina - FAITH DEVOTION REFUGE
What are we really looking for in a teacher on the spiritual path? Are we looking for acknowledgment? Are we looking to be saved? Are we looking for something that we believe we don't already have? And if we find a teacher, how do we know that she/he is genuinely qualified to teach?  Ven Robina will explore with us these topics and bring to the discussion her own lifes experiences with her teachers and insights.
When: Monday Oct 17  7pm-9pm
Venue: CWL Hall 108 Bathurst St ( off Mathers lane ) Hobart
No contribution  applicable
3. PUBLIC TALK  ALL ABOUT KARMA  - why bad things happen to good people
When : Tuesday October 18 7pm-9pm
Venue: Bahá'í Centre of Learning 1 Tasman Highway Hobart
Contribution  $25
REGISTRATION FOR ALL EVENTS Ph 03 62679203 or email This e-mail address is being protected from spambots. You need JavaScript enabled to view it
-------------------------------------------------------------------------------------------------------------
October 26 – Nov 5
INSIGHT MEDITATION 10 day Vipassana Retreat
with VEN ANTONIO SATTA  www.antoniosatta.com
MaryKnoll Retreat Centre Blackmans Bay Sth Tasmania
Retreat Fully Booked - possible BYO Camping 3 spaces available-
All inquiries or to be placed on waiting list email   This e-mail address is being protected from spambots. You need JavaScript enabled to view it
------------------------------------------------------------------------------------------
November 18 - 28
ENOUGH! – dealing with addictions from a Buddhist perspective
with VEN TENZIN CHOYNI [Dr Diana Taylor]
One day Retreat Mind and Its Potential Nov 19 1pm - 5 pm
Non residential weekend workshop Nov 26 -27 10am-4pm
Venue ; CWL Hall 108 Bathurst St Hobart ( of Mathers Lane)
http://www.snowlionpub.com/search_process.html?keyword=Enough&GO=%BB&submit=1
Public Talk - A Practical Path to release from negative habits.Nov 24 7pm
Venue: Fullers Book Shop Collins St Hobart hosting evening presentation 'Meet the Author'   and book signing
Bookings Essential To REGISTER please Ph 03 62679203 or  email This e-mail address is being protected from spambots. You need JavaScript enabled to view it
-------------------------------------------------------------------------------------------