About the teacher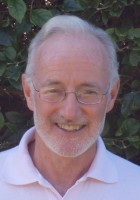 Jampa Jaffe, also known as Jampa Gendun, has been teaching Buddhism for over twenty years. American by birth, he was a monk in the Tibetan Buddhist tradition for seventeen years and studied for over fourteen years in India at the Tibetan Library of Works and Archives and the Buddhist School of Dialectics. He has spent one year in Thailand, studying and meditating in the Theravada tradition and in 2005 completed a solitary one year retreat in Spain. He has been the resident teacher at Buddha House, South Australia and the teaching assistant at the first FPMT Masters Program for Buddhist Studies in Italy.
CTCT warmly welcomes the return of Jampa once again to assist and enrich our Program of studies
The Program of Public Talk and Weekend Retreat will be hosted at UTAS MULTIFAITH CENTRE TUU Building Sandy Bay Campus.
Everyone is warmly welcomed and encouraged to utilize this wonderful opportunity ...the last visiting teacher to CTCT for 2013 offering a very rich presentation of teachings supporting and ornamenting our current studies of The Guide to  the Bodhisattvas Way of Life with Dr Sonam Thakchoe
PUBLIC TALK October 24  7pm -9pm ~ by donation
LOVE & FEAR
Central to Buddhism is the principle of dependent-arising. Here, dependent-arising comes to mean that who we are now is what we have done and what we do now is who we will become. In his talk, "Love and Fear," Jampa will explore some of the many ways that these two most basic experiences of our lives manifest in what we do and don't do and, thereby, for better or worse, who we do and don't become.
NON - RESIDENTIAL RETREAT  October 25 Introduction 7pm - 9pm October 26-27 10.30 - 5pm
Discovering the Awakening Mind - the Brave Bodhisattva Attidude
Mental health—and by this I mean feelings of well-being and connectedness, most all of the ways we positively desire to experience our life—is, ultimately, a social phenomenon. It is not unrealistic but even compellingly practical that we should develop a natural, rational, instinctively powerful altruism for it is in altruism's love and compassion that we find the remedy for most all our social ills and a way of bringing greatest meaning and fulfilment to our individual lives. This is neither some complex philosophic theory nor a sentimental flight into fantasy, but a simple and pragmatic statement about the best way each of us can lead our lives.
Through talks, guided meditations along with discussions, based on the profound tradition of "Equalizing and Exchanging Self for Others", we'll step-by-step train in altruism. First by seeing the equality of self and others, then reflecting on the disadvantages of self-centeredness, the advantages of other-centeredness, the actual exchanging of self for others and, finally, by means of the imaginative technique of "taking and giving," all leading to the Awakened Heart—basically, to becoming a kinder, more caring person and, thereby, a healthier and happier one.
This weekend is suitable for all.
Course contribution $35 daily.
Bookings GREATLY appreciated to assit our necessary prepartions of set up course materials and refreshments  please email This e-mail address is being protected from spambots. You need JavaScript enabled to view it
Spaces are limited at this venue
Thank you for your considerations in advance.
BYO Lunch- easy parking on site, outside lawn areas to enjoy all break times.
Course fees can be paid on the day or direct bank deposited :
CBA
Chagtong Chentong Inc.
bsb 067105 acc. 10221360
Ref: JJ Retreat
Week