The community of CTCT facilitates, supports and continues to offer our activities dependant exclusively upon volunteer energy and the kindness of others,both financially via donations and via time and effort.
Your generosity of financial contribution as a supporting Friend of CTCT directly supports the ongoing expenses and facilitation costs of the Centres Program , such as:
Venue rental / lease fees
Public Liability Insurance
FPMT Australia National Office annual levy fees
Annual supporting donations to Long Life Pujas for His Holiness the Dalai Lama & Lama Zopa Rinpoche, Lama Yeshe Sangha fund, Puja sponsorship
Program, Event and administration expenses
This collective generosity enables Chagtong Chentong to continue
Offering service to the community ,actualizing the vision of FPMT Founder Lama Thubten Yeshe
The Program of activities schedule | residential retreat organization
Inviting and caring for visiting teachers for short and longer term stays | support resident Sangha members
Our heart wish... Plans  to establish a Retreat Centre facility ~ a place to rest from the turmoil of this busy life with like minded friends and caring support ~ quiet and spacious with time to  reflect on our precious human life
Continue to actualize our Holy Object Projects (all according to Lama Zopa Rinpoches specific and ongoing advice  to Chagtong Chentong )
As a Friend of CTCT  you will  enjoy the following  benefits:
Our deepest gratitude and appreciation
10% Discount on applicable weekend workshops and Retreats -not applicable for concession rate - 1 discount only per course  applicable per family rate
Access to CTCT Library resources
Annual Subscription to FPMTs  Mandala quarterly magazine -not applicable for concession rate - 1 copy only  per family rate
Dedications at sponsored Pujas
Invitations to Friends and Supporters of CTCT  events
Knowing you are contributing to meaningful causes that will benefit many ongoing an specifically assisting CTCT to function and offer benefit
Assist in repaying the kindness of all our teachers - bringing comfort and happiness to others through the wisdom of the Buddhas teachings
Levels of

annual contribution available = Membership Year January 1st - December 31st
$100

$50

Concession
$125

Family (2 or more in one household)
PLUS 2 NEW Benefactor Annual contribution levels of support
1. Precious Umbrella Benefactor - $250
With all of the above benefits including complimentary attendance to a weekend work shop or retreat plus a of  copy of FPMT lineage series - The Perfect Human Rebirth - Freedoms and Richnesses on the Path to Enlightenment by Lama Zopa Rinpoche
The precious umbrella symbolises the wholesome activity of preserving beings from illness, harmful forces, obstacles and so forth in this life and all

kinds of temporary and enduring sufferings of the three lower realms, and the realms of men and gods in future lives. It also represents the
enjoyment

of a feast of benefit under its cool shade.
2. Dharma Wheel Benefactor - $500
With all the above benfits including complimentary attendance to Centre  program plus a long gemstone,crystal or bodhiseed mala of your choice
The golden wheel symbolises the auspiciousness of the turning of the precious wheel of Buddha's doctrine, both in its teachings and realizations, in

all realms and at all times, enabling beings to experience the joy of wholesome deeds and liberation
with heart felt thanks ~
PLEASE NOTE *Membership year = Jan 1st-Dec 31st
All renewing annual memberships / benefactors become due January 1st
Friend and or Benefactor of CTCT applications received before May 31st  will be applicable for a full year term
Applications recived after June 1st will be set for a 6mth term - renewals for full term applicable by the following January 1st
To receive a
FRIEND of CTCT
APPLICATION FORM please contact the Centre with your request  via email to This e-mail address is being protected from spambots. You need JavaScript enabled to view it
Application Forms will also be available,for your convenience, at the Centre during all scheduled Program presentations - found on the Information table or inquire at Reception/Office
(Please check the Calendar for the Program dates & times )
PLEASE NOTE : No person whom is known to be a Shugden practitioner will be accepted into the Friend of CTCT  Centre Membership
If you'd like to make a Gift of Membership to a friend please contact the Centre via email at   This e-mail address is being protected from spambots. You need JavaScript enabled to view it for further information
For information on  more ways that you can assist the Centre financially, as a once-off offering or an ongoing commitment please call the office +6136267 9203 or email This e-mail address is being protected from spambots. You need JavaScript enabled to view it
For  information about making a bequest to the Centre or a Centre related project please call the office or email This e-mail address is being protected from spambots. You need JavaScript enabled to view it
Thank you so much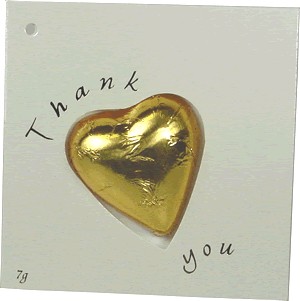 We rejoice in your great merit